The Recommendations for Responsible Tech provide a set of best practice behaviours for private sector online intermediaries, which we define as private sector bodies whose online operations facilitate communication between two or more parties over the Internet. The Recommendations focus solely on the question of how private online intermediaries can and should act, although we recognise that States bear primary responsibility for ensuring respect for human rights, and the policies and practices of online intermediaries can be heavily influenced by State policies and actions.
These Recommendations are the result of a year-long research collaboration led by the Centre for Law and Democracy:



Our partners in this project are:
Arabic Network for Human Rights Information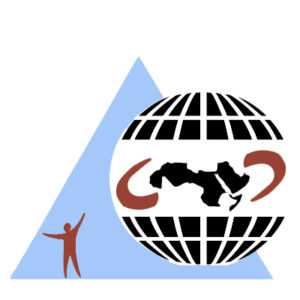 Click here for ANHRI's Case Study on Internet Intermediaries in the Middle East
Centre for Internet and Society
Click here for CIS's Case Study on Internet Intermediaries in South Asia
Center for Studies on Freedom of Expression and Access to Information at the University of Palermo
Click here for CELE's Study on the Right to Be Forgotten (Spanish)
Click here for CELE's Study on the DMCA (Spanish)
Click here for CELE's Study on Net Neutrality (Spanish)
Open Net Korea

Click here for Open Net Korea's Case Study on Intermediaries in Korea
Canadian Internet Policy and Public Interest Clinic

Munk School of Global Affairs at the University of Toronto

Click here for Chris Parsons' Case Study on Transparency in Surveillance
---
Once a draft of the research product had been completed, it was reviewed by an Advisory Panel of leading digital rights experts:
Farieha Aziz, BoloBhi
Anriette Esterhuysen, Association for Progressive Communications
Ahmad Faisol, Media Link
Grace Githaiga, Kenya ICT Action Network, KICTAnet
Ang Peng Hwa, Wee Kim Wee School of Communication and Information, Asian Media Information and Communication Centre
David Kaye, UC Irvine School of Law, UN Special Rapporteur on the Right to Freedom of Opinion and Expression
Emma Llansó, Director of the Free Expression Project, Center for Democracy and Technology
Raegan MacDonald, Senior EU Policy Manager, Mozilla
Rebecca MacKinnon, Director, Ranking Digital Rights
Peter Nestor, Manager, Advisory Services, Human Rights, Business for Social Responsibility
Danny O'Brian, Electronic Frontiers Foundation
Andy O'Connell, Manager, Global Policy Development, Facebook
Patrick Robinson, Head of Public Policy, EMEA & Canada, Airbnb
Claudio Ruiz, Executive Director, Derechos Digitales
Alex Walden, Google
Cynthia Wong, Human Rights Watch.